LittleTurtle Early Childhood Center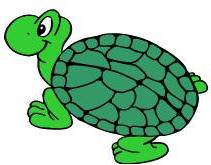 Location:
Little Turtle Preschool
50375 Card Road
Macomb, Michigan, 48044
Office: (586) 723-6950
Fax: (586) 723-6951
2019-2020 Registration information coming soon!
Open House Information for 2019/2020 Classes
GSRP information for 2019 -2020 coming soon!
REGISTRATION INFORMATION
2019-2020 Registration information Coming Soon
The registration link is: https://onlinereg.cvs.k12.mi.us
Please refer to the online registration instructions (see link below named: L. Turtle Online Registration Instructions 2018-2019) which also includes a list of preschool classes/codes which is needed to complete the registration.
If you have registered for any Community Education enrichment classes in the past, or you currently have/had a child in the 2 ½ hour preschool program, you already have a username/password to log in. Please do not create a new account as this will cause registration issues. If you have forgotten your username/password, please click on "Forgot Password" on the registration log in page or call the Little Turtle office (Monday – Friday 8:00 am – 4:00 pm). You will need to create a new account if you have never registered for any enrichment classes or preschool classes.
If you are uncertain if you have a username/password, please call the office (Monday – Friday 8:00 am - 4:00 pm) at 586-723-6950.
Registration Forms
2019-2020 Extended Day Registration Forms coming soon!