Calendar

‹

December

2017

›

S
M
T
W
T
F
S
1
2
3
4
5

Dec 5

6th Grade MJR - Wonder

Wyandot Calendar

6
7
8
9
10
11
12
13

Dec 13

Choir Visits Elementary Schools 8:00 - 11:30

Wyandot Calendar

14
15

Dec 15

Choir Visits Elementary Schools 8:00 - 11:30

Wyandot Calendar

16
17
18
19

Dec 19

Wyandot Choir Concert - 7:00 p.m.

CVHS Auditorium

Wyandot Calendar

20

Dec 20

7th & 8th Grade Band Concert 7:00 p.m.

Wyandot Calendar

21

Dec 21

Attend in a.m. only 8:01 - 10:55 (Holiday break begins after dismissal)

Wyandot Calendar

22

Dec 22

Holiday Break

Wyandot Calendar

23

Dec 23

Holiday Break

Wyandot Calendar

24

Dec 24

Holiday Break

Wyandot Calendar

25

Dec 25

Holiday Break

Wyandot Calendar

26

Dec 26

Holiday Break

Wyandot Calendar

27

Dec 27

Holiday Break

Wyandot Calendar

28

Dec 28

Holiday Break

Wyandot Calendar

29

Dec 29

Holiday Break

Wyandot Calendar

30

Dec 30

Holiday Break

Wyandot Calendar

31

Dec 31

Holiday Break

Wyandot Calendar

7th Grade Cranbrook Science Museum Trip
You may pay online through January 22, 2017. $25.00 for student $10.00 for chaperones

CLP Movies and Lunch - 12/20/2017 9:15am - 1:45pm
MJR Partridge Creek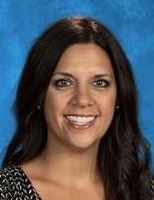 Mrs. Kozouz
Congratulations and Welcome Mrs. Kozouz as the new Wyandot Principal. Mrs. Kozouz will be on site along with Mrs. Gauci through January 2018.

Science Olympiad
Sponsorship donations are being accepted online until March 17, 2018. Click here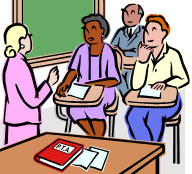 Parent Saturday, 2018
Saturday, March 24, 2018 at CVHS. Workshops for parents of preschool through high school students.
Wyandot Middle School
39490 Garfield
Clinton Township, MI 48038
Phone: (586) 723-4200
Fax: (586) 723-4201
Attendance: (586) 723-4299
School Hours: 8:01 AM - 2:46 PM
Christina Kozouz - Principal
Darleen Gauci - Principal
Jason Bruveris - Asst. Principal