School Calendar
Calendar

‹

November

2020

›

S
M
T
W
T
F
S
1
2

Nov 2

All Students - No School

Calendar:

Clinton Valley Calendar

Professional Planning Day (Non-Instructional)
No School

3

Nov 3

All Students - No School

Calendar:

Clinton Valley Calendar

4
5

Nov 5

MS - Regular Day of Remote Learning (update)

Calendar:

Clinton Valley Calendar

No School for MS Students
All CLP students attend all day

6

Nov 6

MS & HS - No School / End of First Quarter-Secondary

Calendar:

Clinton Valley Calendar

End of the first Quarter - Secondary.
No School for grades 6 - 12
All CLP students attend all day

7
8
9
10
11

Nov 11

MS - Evening Virtual P/T Conferences

Calendar:

Clinton Valley Calendar

Middle School Evening Parent/Teacher Virtual Conferences (5:30 PM - 8:00 PM).

12

Nov 12

MS Students - AM Only also PM and Evening Virtual P/T Conferences

Calendar:

Clinton Valley Calendar

Middle School AM classes only. Middle School PM and Evening Virtual Parent/Teacher conferences (11:30 AM - 2:00 PM, 5:30 PM - 8:00 PM)

13

Nov 13

MS Students - AM Only

Calendar:

Clinton Valley Calendar

Middle School Students AM classes only.

14
15
16
17
18
19
20
21
22
23
24
25

Nov 25

Thanksgiving Break - No School

Calendar:

Clinton Valley Calendar

Thanksgiving Break! All Students - No School

26

Nov 26

Thanksgiving Break - No School

Calendar:

Clinton Valley Calendar

Thanksgiving Break! All Students - No School

27

Nov 27

Thanksgiving Break - No School

Calendar:

Clinton Valley Calendar

Thanksgiving Break! All Students - No School

28
29
30

Nov 30

All Students - Classes Resume

Calendar:

Clinton Valley Calendar

Classes Resume for All Students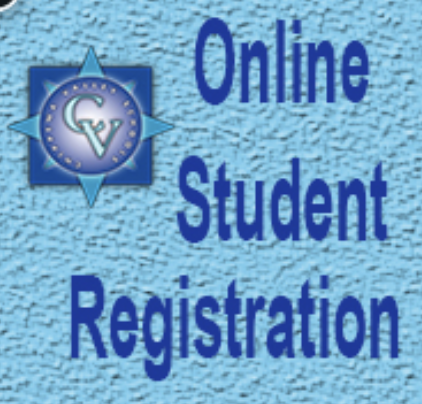 It's That Easy!
Raising Sexually Healthy Children
A guide for parents about adolescent sexual development, values, influences, parent involvement, and what to say and do.
Chippewa Valley Schools invites you to a community conversation on talking to your child about sexual health and development. Target audience: Parents and guardians of young people in grades 4-8.
Thursday, November 19, 2020
6:30-8:30 PM
Virtually accessed from anywhere. Please click the link below to register.
Raising Sexually Healthy Children Registration Link
You may also RSVP by November 17, 2020 to Michele Harrison by calling 586-723-2029 or mharrison@cvs.k12.mi.us
Questions? Call Stephanie Lange 586-723-2872 or slange@cvs.k12.mi.us
Clinton Valley Spotlights
Click the link below for New Student Registration:
School Information
Clinton Valley Elementary
1260 Mulberry
Mt. Clemens, MI 48043
Mrs. Niyoka Wright, Principal
Mrs. Susan Beck, Secretary
Mrs. Nella Manoski, A.M., P.M. Clerk
Ms. Katie Tabaczynski, Health Aide

Main: 586-723-5200
Attendance: 586-723-5299
Fax: 586-723-5201
SACC: 586-723-5254

Building Hours:
Office Hours: 8:00 a.m. - 4:30 p.m.
School Hours: 9:05 a.m. - 3:50 p.m.
Half Day: 9:05a.m. - 11:55 a.m.
ECSE - A.M. Session - 9:00 - 11:38 a.m.
P.M. Session - 1:06 - 3:44 p.m.