The 2018-2019 Jaguar Jaunt will take place on Friday, October 12, 2018.
This is our one big school wide fundraiser and a fun event for our students.
And cool spirit wear!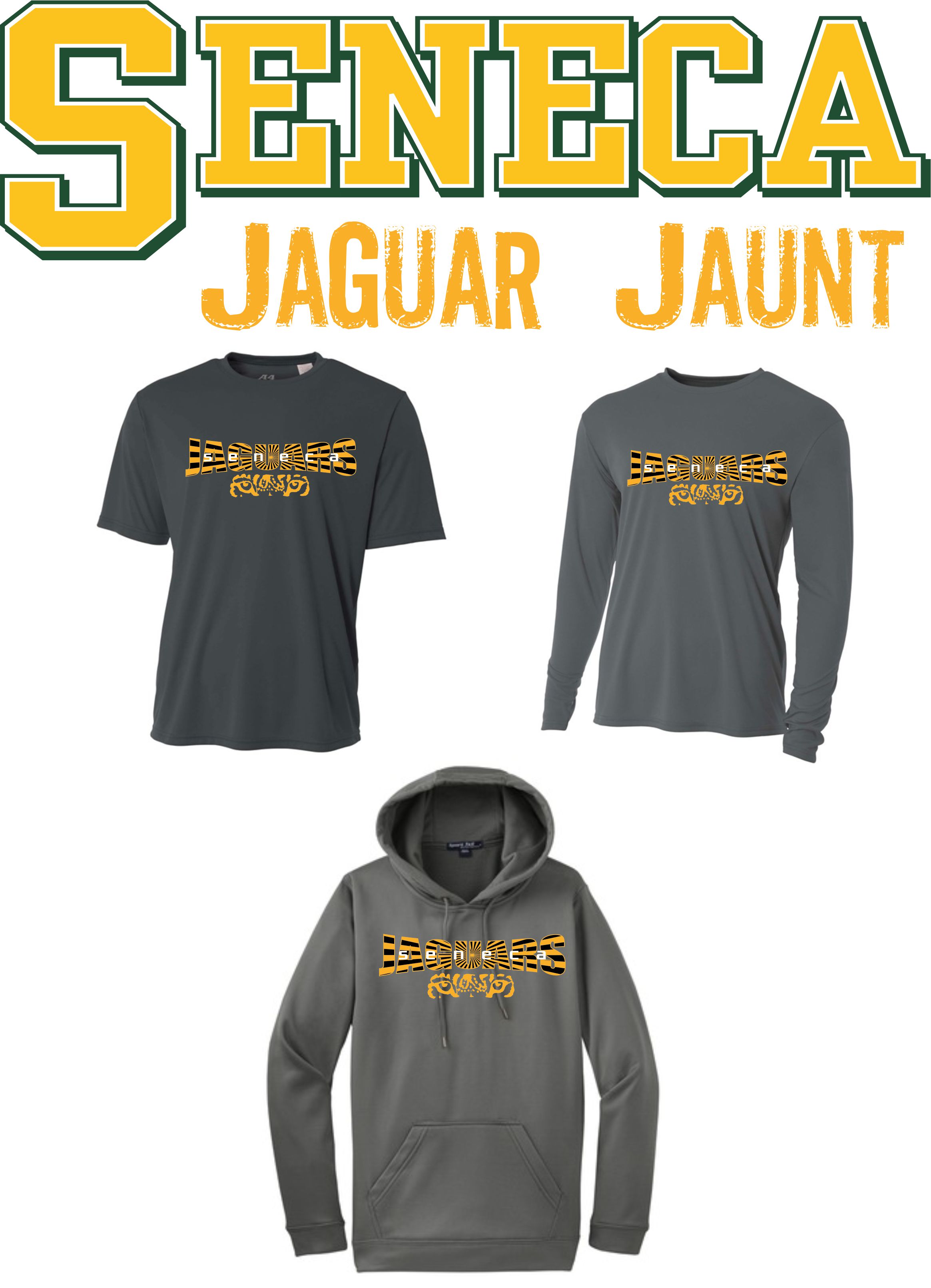 Last year we brought in $44,000. After subtracting the cost of shirts, sweatshirts, and other incentives we expect to end up with about $29,000 in funds to support out school. For more details see Jaunt report 2017-2018 below. Thank you for your support!
In addition to the Jaguar Jaunt, here are some other things that you can do to support Seneca:
Target and Kroger Rewards
If you shop at Target or Kroger please click here for information on how your shopping can support Seneca.
Box Tops for Education
Please send in your box tops to the media center.
Disabled American Veterans Recycle Bin
Seneca receives $50 for every full bin and all items go to the Disabled American Veterans (a non-profit organization located in Westland). They need clothes, shoes, toys, and small household appliances.